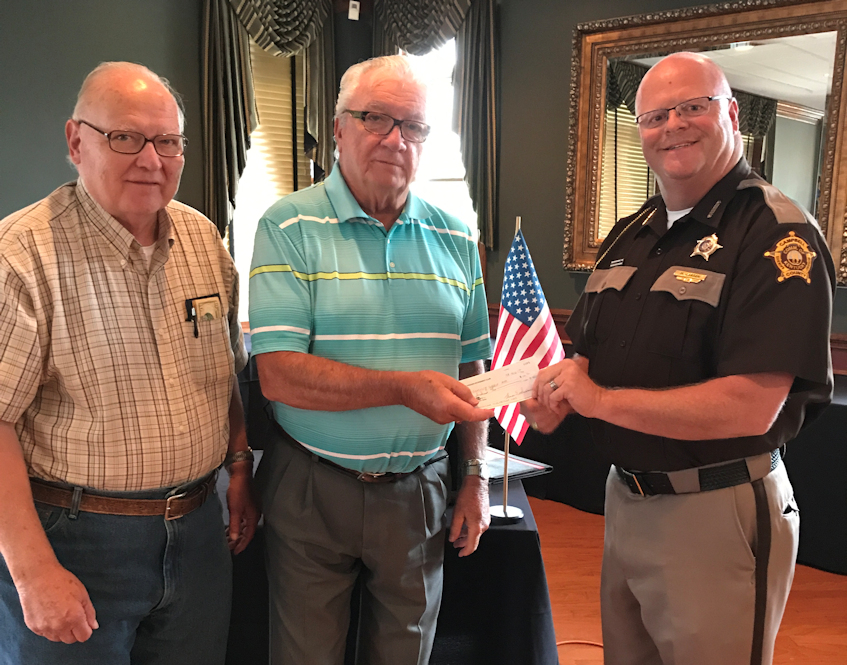 On Monday August 28, 2017 Sheriff Mike Jansen was asked to come be the keynote speaker at the "Krogers Retirement Club" monthly luncheon.
After his presentation Gary Burns, chairperson and Thomas Schuermann presented Sheriff Jansen with a check as a donation to the Kentucky Sheriff Association Boys & Girls Ranch.
We want to recognize the Clubs generosity for the donation and commitment to help KY Sheriffs in providing for less fortunate children.