Hank Feldman Retired after 20+ years of service to the Campbell County Sheriff's Office
Hank Feldman decided to hang up his holster a few months ago, and today was his last day. After serving over 20 years as a Court Security Officer, Hank decided it was time to get out and enjoy retirement. Hank started out working in Circuit Court and then in his latter years he was an icon in the court room with Judge Greg Popovich and then continued on with Judge Karen Thomas in District Court. He was an instrumental part of working with Northern Kentucky University and the Teen Court in Campbell County.
We wish Hank all the best in his retirement.
Left: Chief Deputy Ken Fecher represents Sheriff Jansen who was out of town and presents him with an engraved crystal award for his service.
Right: Judge Karen Thomas presents Hank with a gift from District Court.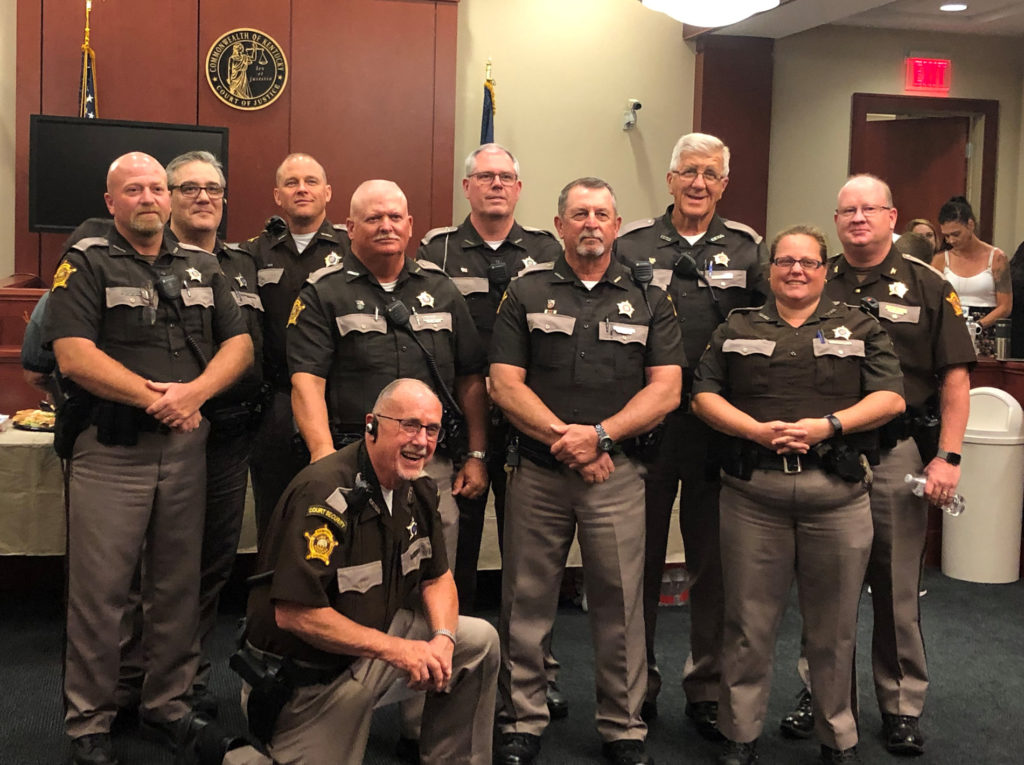 Left: KY State Senator Wil Shroder presents Hank with a State Proclamation.
Right: Hank's "second family" from NKU presents him with a farewell gift.